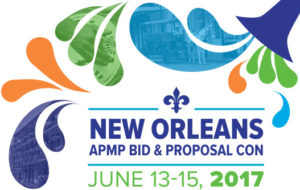 Internal post-proposal team debriefs can be boiled down to four questions, according to Neal Levene, director of proposal for Sentel Corptoration.
Too many organizations debrief their internal proposal contributors by either asking the wrong questions or asking too many questions, Levene told a workshop audience. "Over-complication leads to confusion. And confusion leads to inaction."
Asking too many questions will "constrain feedback to set areas that might or might not be problematic," he added.
Levene said four simple questions can be used for practically any process, from team improvement to taking with your kids.
"I think this is a very, very good way to get good feedback on just about anything," he said. "It's very open ended and allows people to give the feedback that's on their minds without directing them in a specific direction. … And it keeps it generally positive."
Levene described his review process for proposals that typically involve multiple contributors and reviewers. While it might not be perfectly applicable to ADP's proposal process, the general theme could have some merit for other activities.
His questions follow the same acronym as Keep It Simple Silly, but follows a different set of words: Keep, Improve, Start, and Stop.
Keep – What are we doing that we should continue doing?
Improve – What are we doing that we should improve?
Start – What should we start doing?
Stop – What should we stop doing?
The brevity of questions require only 10 minutes or less to respond, encouraging participation, he said.
The open-ended nature of the questions permit respondents to answer with what is top of mind rather than addressing things that might not be important to them, he added.
The questions are emailed within two days of the proposal's close so participants can still recall what happened. "Give people 2-3 days to respond. If you give them longer than that, they don't do it," he said. "Send it to everyone who touches the proposal."
Answers are collected and compiled into a presentation for distribution. When necessary, Levene will select 3-4 items to discuss with stakeholders. "The lessons learned meeting is now a process improvement meeting. "